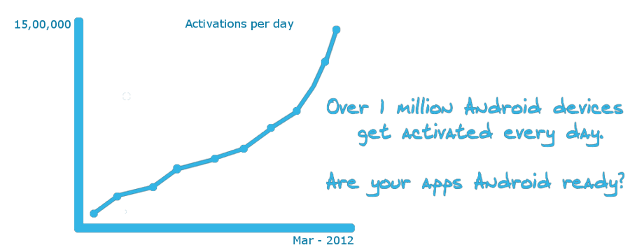 At DroidVeda, our mission is to help convert your imaginations to reality. We are here to help you create amazing applications on Android/Web. Whether you are a large OEM, a mid sized company looking to develop your applications or any individual with creative ideas, you can leverage our talent, expertise and skill sets to create those wonderful applications you have always wanted to. To know more, contact us.
Android Application Development

DroidVeda mainly focuses on R&D on Android Framework development and Android application design and development. We have a strong team of developers who have been working on Android since 2008. With the help of large knowledge base and skilled talent pool at DroidVeda, our solutions utilize the true power of Android.
Windows Phone Application Development

We will help you to build your Windows phone or desktop application, be it your personal app or the one for your business. You will require all your apps to be present on Windows platform as it is growing day by day and we have all the skills and experience to deliver the best.